Details

Category: News
Created: 27 November 2017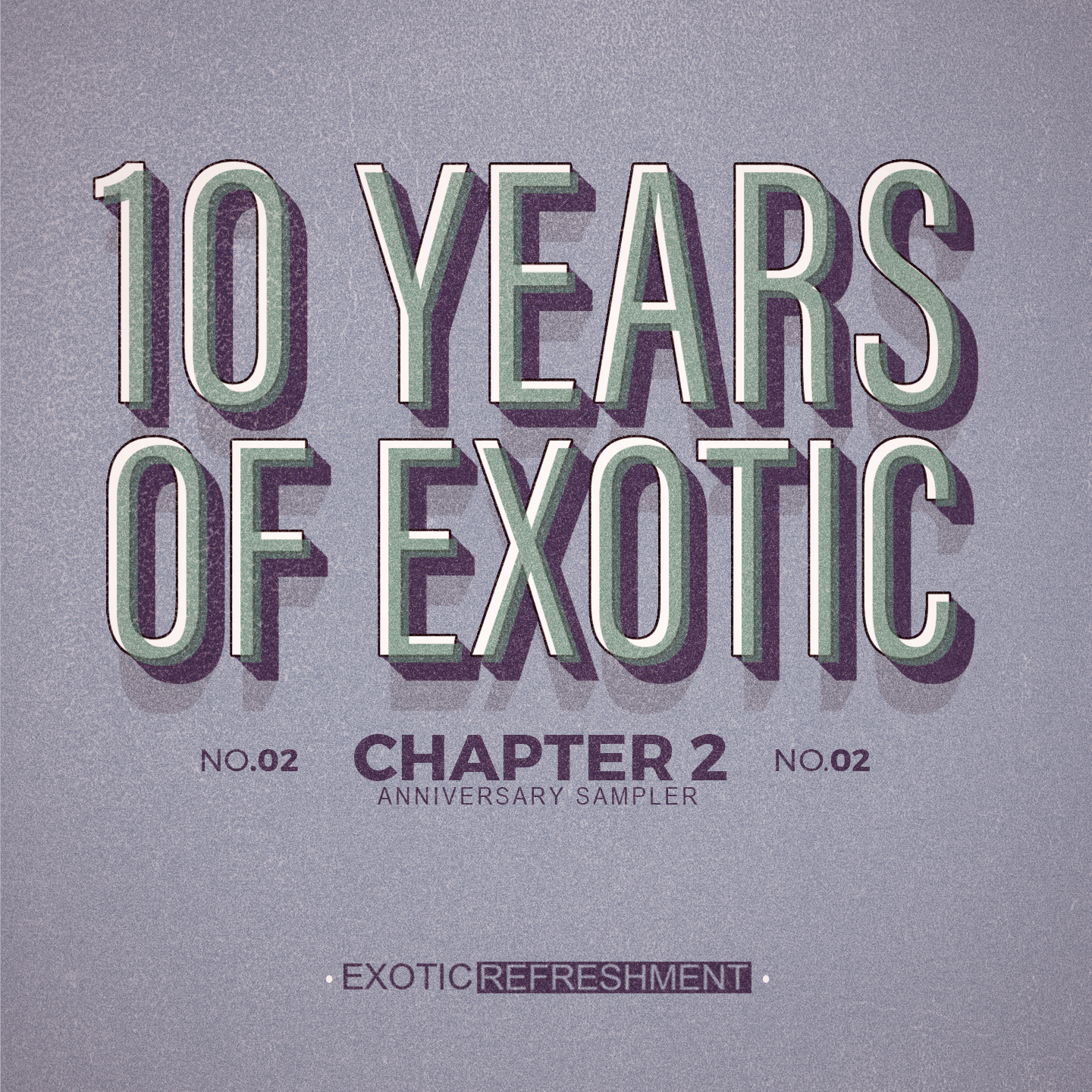 Chapter 2 of our "10 Years of Exotic"series is out now on all major stores (Beatport, Bandcamp, iTunes, WhatPeoplePlay, Traxsource, Juno Download) and includes 4 never heard before tracks from Palliate, Dangur, Mintz, Hans Berg and Itay Dailes. If you are interested in physical copy, head to Diggers Factory where you can pre-order limited 3x12" album with huge bonus :-)
Early Reactions:
Oliver Schories (Einmusika, Stil Vor Talent, Soso): ""the wu" is cool, thanks!" 4/5
Paco Osuna (Minus): "Will try thanks ;)" 4/5
Davide Squillace (Circo Loco): "thanks !" 5/5
Eelke Kleijn: "Nice one!" 4/5
Ruede Hagelstein (Watergate): "good selection, thanks for sending." 4/5
Marcelo Vasami (Frisky Radio / Sudbeat / Afterglow / Stripped): "great music here. thanks!" 5/5
Balcazar & Sordo (Somnos Corp, Mexico - GU, Renaissance): "Amazing Vibes!" 4/5
Talul (Steyoyoke, Parquet, Click): ""Stand Up" for me! Thanks" 4/5
Be Svendsen: "Palliate's track is superb" 4/5
Lonya (Sudbeat , Parquet , Asymmetric): "solid tunes from all the homies :)" 5/5
Paul Hazendonk (Manual Music): "Refreshment my fav here, lovely intense builder" 4/5
JOBE (Selador, Connasseur, Akbal, Stripped): "Refreshment is a stunner, love it." 4/5
Igor Marijuan (Ibiza Sonica): "loving it.. many thanks for the music" 5/5
and more...