Details

Category: News
Created: 06 November 2017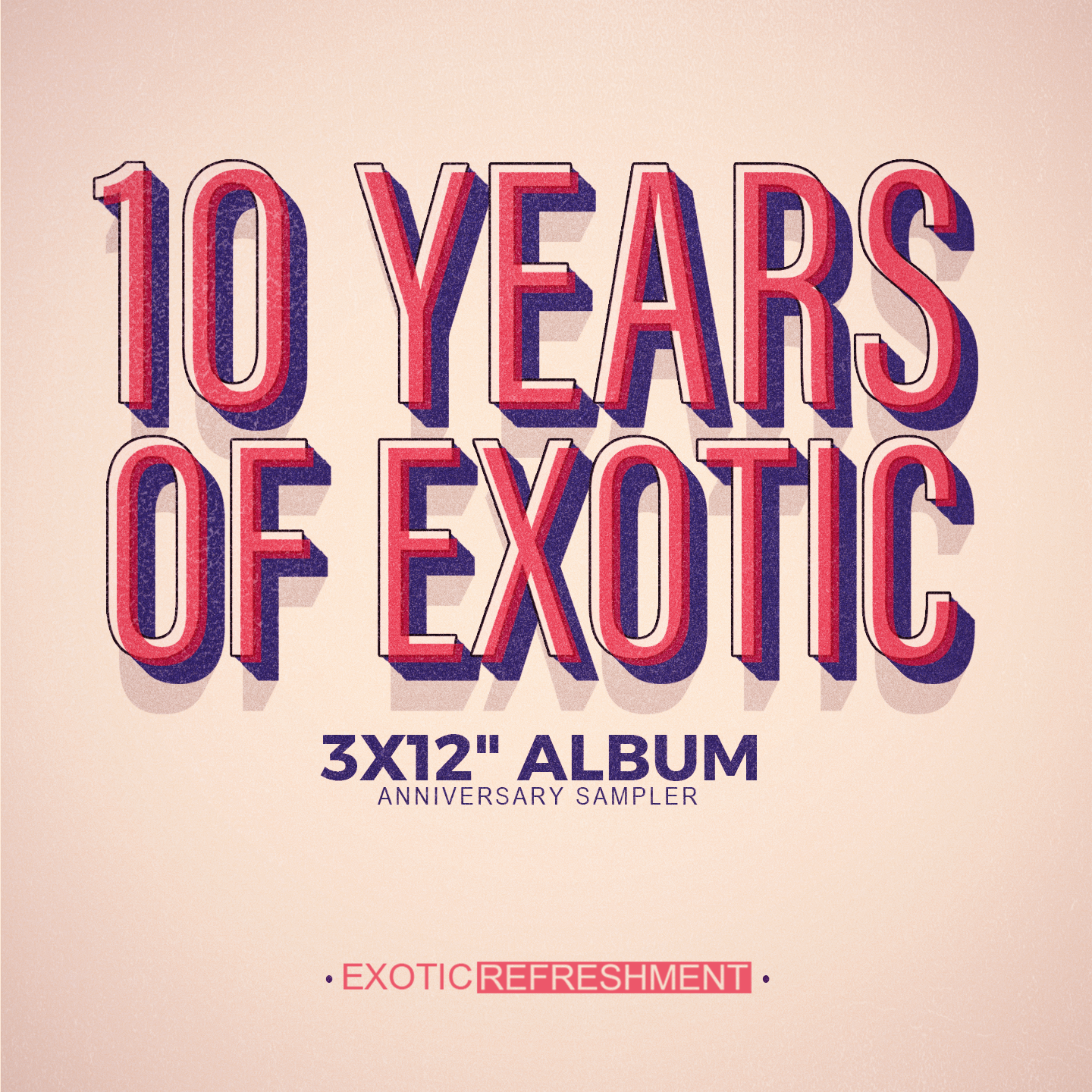 In November we celebrate our 10th birthday :D. For this occasion we have prepared three 4-track samplers with never released original tracks from our artists and friends, and also few new remixes of the tracks from our back catalog. We have 14 artists involved in this project inc. Mintz, Palliate, Hans Berg, Just Her, Severin Su, HAFT, Ðangur, Malbetrieb, Constantijn Lange, Eluize, Itay Dailes, Ben Solomon, Olaf Stuut and Mohannad Zohair!
Now, with your help, there is a chance to release a limited 3x12" edition of "10 Years of Exotic". :-) Head to Diggers Factory to pre-order your vinyl and contribute to the project. We need 100 pre-orders to launch production before 24th December. If we don't, project is cancelled, and all the contributors are fully refunded. So pre-order, share and support the project to make it happen!
Oh, and we have also prepared bonuses for those who preorder "10 Years of Exotic"! :-)
1) the full digital copy of the album (12 tracks)
2) the digital copy of "10 Years of Exotic - Flashback" (compilation with 20 tracks from our back catalog)
Visit Diggers Factory for more info.
Thanks!