Details

Category: News
Created: 07 October 2022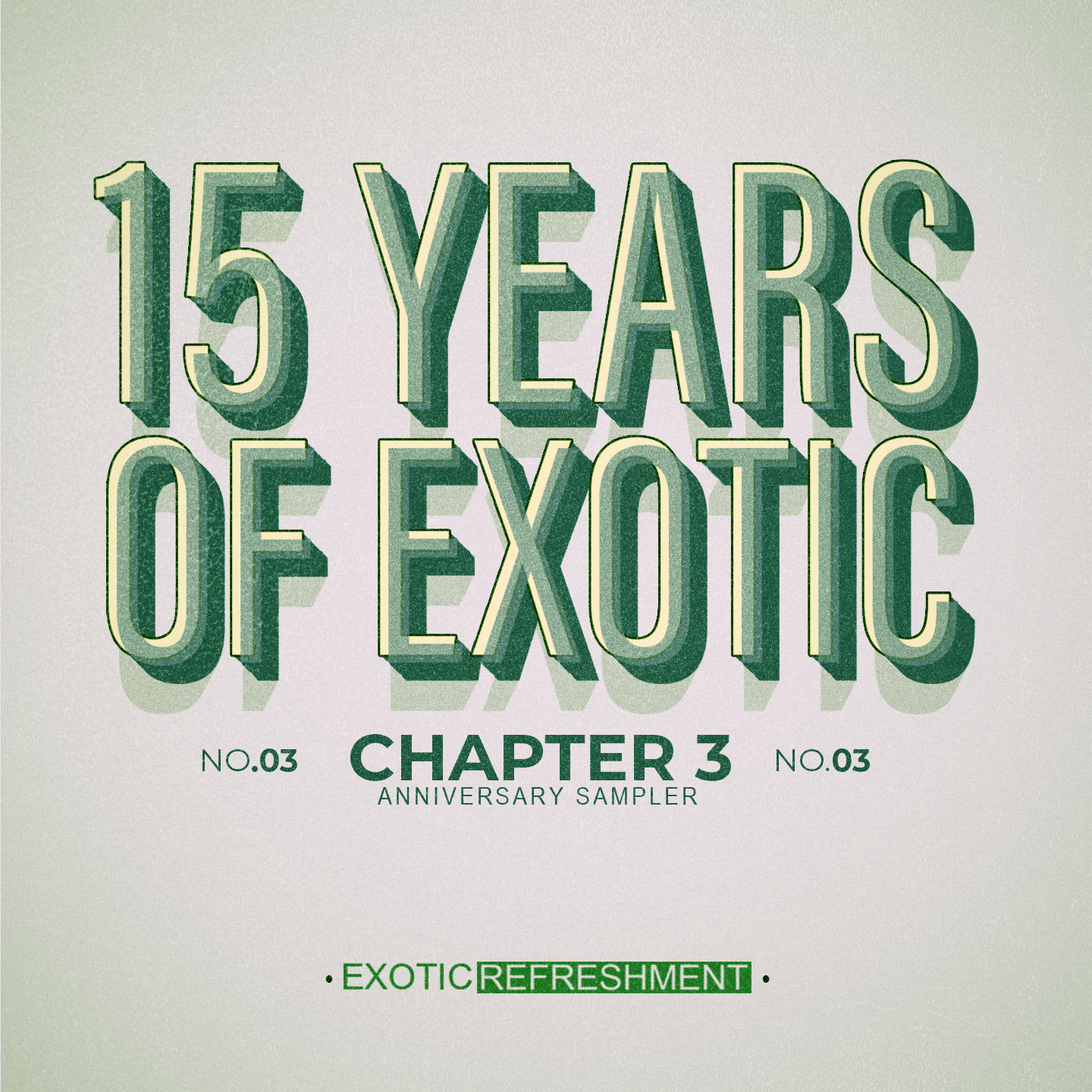 This year we are celebrating the 15th anniversary of our label and on this occasion we have prepared several releases under the name "15 Years of Exotic".
Chapter 3 of the series comes with another four fresh remixes of tracks that have been released in recent years on Exotic Refreshment.
Third anniversary sampler starts with fresh enchanting estimua's remix of "When Acid Ate Ur Brain" by Sonya Rubleva & el.space. Next we can experience a beautiful downtempo remix from nohym of "Make This Right" by Sandeman & Leon Power. The second part of the release opens Arkay Koo with his fresh look at MI.LA's "Sun" - a mind-blowing journey through mesmerizing melodies. Chapter 3 ends with groovy and dancy remix from Shunus, who took "Miracle" by Juliano Gomez & Artimpakt and gave it his own style.
15 Years of Exotic - Chapter 3 is out now and available on Spotify, Bandcamp and Beatport.